Motor Drives
Let Source Two help integrate a BH1X, or more, into your next instrument design.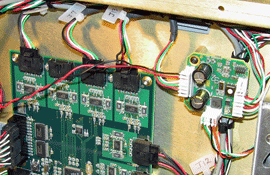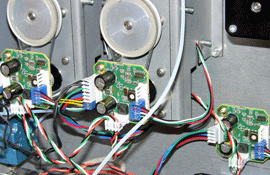 Stepper Motor Drive / Controller
A quick and easy way to bring your stepper motor to life. This compact, robust PCB is mainly designed to control size 8-17 stepper motors for a variety of automation projects. Set-up and operation is quick and easy, and there are plenty of complementing features to round out the device.
Main Specifications:
12-30 volt input
.8 Amps per phase RMS
RS485 communication
Full to 1/8th micro stepping modes
4 I/O (2 Digital + 2, 10-bit Digital/Analog)
Single 4 wire bus links up to 16 motors.
Single brushed DC motor torque control
Industry standard communications
interface
Single command homing to a sensor or
switch
Programmable ramps and speeds.
Source Two has equipment design and manufacturing experience that dates back to 1983. With a core focus on motion control and electrical system design, S2 has implemented a number of successful "off the shelf" and "custom" designs for many different customers across several markets.